Rule The Cool In Your Pinellas Park, FL Home With Expert AC Installation
Maybe your current air conditioner is simply on its last legs. Maybe you've been using a window unit and you just can't stand it anymore. Whatever situation brings you to us looking for a new air conditioning system, you can be sure that when you call Harrington AC, you're going to get the perfect HVAC system for your home, chosen specifically to maximize your comfort in the blazing Florida heat and with professional air conditioning installation by a team that's been the best since 1979.
There are many important factors to consider when you're getting a new system:
The size of your home
The layout of your ductwork
Even something as simple as which way the majority of the windows in your home face.
But over our four decades, we've learned all the tips, all the tricks and all the know-how we need to answer every question and offer the right AC service solution.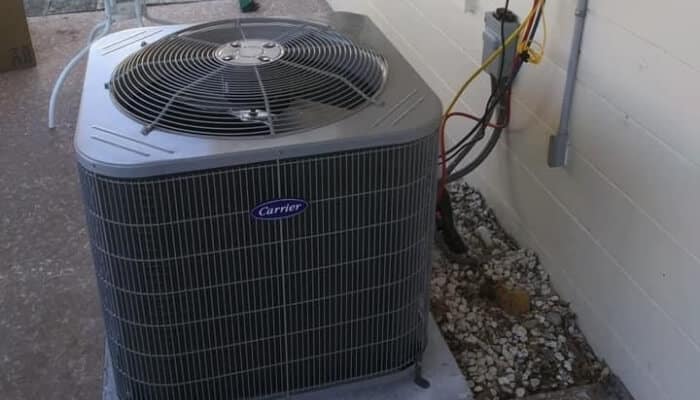 What Are The Benefits Of A New Air Conditioning System?
If you're on the fence about whether you need to make a change, knowing some of the advantages of a new air conditioner can help you make the decision. With a new AC, you'll enjoy:
Energy Efficiency - You usually have an air conditioner for at least 10 to 15 years. Think of how much your cellphone has improved in that time frame. The same sort of technological innovation is a constant in the HVAC industry, so a unit installed today will use way less power to generate the same level of comfort.
Lower Bills - That extra efficiency will translate into long-term savings. When your AC isn't using as much energy, you're not spending as much on your power bill.
More Consistent Comfort - An aging system or a window unit just can't compare to a new air conditioner when it comes to consistency. Get the right climate throughout your home.
Better Indoor Air Quality - Newer units have built-in air quality systems - while not a full replacement for the other air quality technology available, a freshly-installed system will make an immediate improvement to your home's environment.
Renewed Warranty - Chances are your old system's warranty has long since run out. With a new system you'll get a new warranty, so you know you're protected for a while against catastrophic failures.
A New Air Conditioner - A New Dimension Of Comfort
We understand that a new air conditioner is a massive undertaking - that's why our air conditioner installers are here to answer any and all questions you have to help you make the best decision for you and your family. If you're curious about a new system or you've already decided it's go time, message us online or give us a call at  727-541-5222  today!